The ability for interconnectedness across devices regardless of brands, device type and other constraints that once used to be a hinderance is now a thing of the past.
This has greatly improved our lives in terms of convenience and the usability of gadgets with each other, thus removing barriers.
I am saying this because, I can now control my light bulb with my phone, access my laptop from my phone, share music with a friend whose phone is of a different make and even use a projector from a phone directly.
We are going to talk about just that in this article, Android to projector projection.
So with all that said, here's how you can use an Android directly from a phone to a projector, before we dive straight into how to connect phone to projector wirelessly ( and using wires [cables]).
Also check out our article on how to make your projector louder
Why mirror an Android phone directly to projector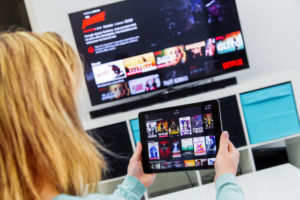 Before smart phones, there was laptops, which could be used to directly connect onto a projector and then movies, presentations and pictures used to be played directly onto that laptop and we only used laptops until, Android came.
Android was a game changer in the tech industry, a uniform Operating System which people could make calls, access the internet, watch videos, movies from their palms.
I became addicted to Android as it was easy to use and convenient, not only does Android allow you to access content from the web seamlessly, it is also an Operating System that is used by millions of people, the same layout and concept of the Operating system is uniform.
So someone using Android 4 could be familiar with Android 10 just like Windows 10, now that users of Android are outnumbering  Windows (laptop, it is only right that projector makers, make it easier for consumers to be able to pair their Android devices with their projectors.
This takes away the need to be on the laptop all the time if one needs to watch movies, play games, listen to music or even browse the web while having their phones mirrored onto a projector.
A projector shared by a household, campus, dorm members or class mates can be placed in a central location and have everyone connect to it.
This is convenient for everyone, instead of having a laptop and have everyone plugging their phones onto the laptop to use it, why not use it directly from your Android phones.
Movies, Music, Presentations, simulations are better on the bigger screen right? Who wouldn't disagree, right?
Well…
Those are some of the reasons why mirroring an Android phone directly onto a projector is advantageous. 
Basically, what this gives people, is "convenience".
How to mirror an android to projector using cables (wired)
Mirroring android phones to projector using MHL cables
The above can be achieved using an adapter or cable which plugs directly onto your phones USB port with an HDMI end that connects to the projector.
MHL or Multimedia High-Definition link (click to check it out on Amazon), is a protocol was initially developed by Sony and Nokia for their phones to be able to mirror in high definition to TV's, projectors and the likes.
What this protocol is (MHL) is simply a special type of HDMI input on compatible AV devices that allows smart phones such as Android plus many other devices to mirror their screen onto it.
Not all AV devices such as TV's and projectors have MHL ports, do check your projector to see if the HDMI ports are MHL compatible.
Easy to use 
Affordable
Less time consuming to set up
All that is needed is a cable that is compatible with MHL and can be bought cheaply off of Amazon, the good thing about this cable is that, it is easy to use.
Simply take the adapter and plug it onto your phone and the HDMI from the TV to the adapter. This adapter comes in two types( that I know of) of USB C and the micro USB version of the MHL adapter.
Simple as that, no long set up that could have a lot of technical difficulties.
The only cons of using this is, is that, not all Android phones are supported with the MHL protocol of mirroring.
Not to worry, as there are other methods of connecting your phones to a projector.
Check to see if your phone supports MHL here. 
From what I gathered, it's mostly the high end Android phones, Samsung Galaxy Fold / A90 5G / S21 / S20 / S10 / S9 / S8 / Note 20/ Note 10/ Note 9 / Note 8, Samsung Galaxy Book, Galaxy Tab S4 / S5e / S6/ S7 are supported with the Multi-media High-Definition Link.
Other brands are compatible as well, but mostly the high end phones of the brand.
Lucky for you, if you have the Samsung S series of phones, is that you are covered, on the link provided above,  has the full list of all the phones that are supported with this kind of mirroring (mirroring your Android phones to projector).
Other brands and makes of phones are covered with MHL, use this link to check if your phone is supported. (The site covers LG, Sony, Nec and other smart phones that you may have).
And if your phone is not supported by wire connection and mirroring, check out the wireless guide part of this article which will work on all Android phones.
How to connect phone to projector wirelessly
One of the more convenient way to mirror your projector screen is by mirroring wirelessly, this is a more better option as opposed to a wired mirroring.
Using Google Chrome Device for mirroring Android Phones to Projector
(Must have a Google Chromecast device)
With this option, you can move about with your phone and as long as your phone is connected to the wifi with the Google Chrome cast device, you can watch Netflix, Disney Plus, Youtube, play games on the projected screen.
The video below shows you how to set up your Chrome Cast which is the first step to everything.
After setting up the Chrome Cast device to connect to the same network as your Android phone, below is how to cast your screen to your projector.
Make sure your mobile phone or tablet is on the same Wi-Fi network as your Chromecast device.
Open the Google Home app .
Tap the device you want to cast your screen to.
Tap Cast my screen   Cast screen.
One mistake that people often make is thinking that your phone connects to the Google Chrome cast device directly, which won't work.
How this basically works, is that the Google Chrome cast device connects to a router, with your android phone connecting to the same network, they are paired together and that is it.
Whenever you want to cast (mirror) your phones screen to the projector, you simply connect the Chrome device to the projector and there will be an icon for casting on your phone, whether it's Youtube or Netflix or whatever app that needs streaming.
This set up is basically an affordable one, as the Google Chrome device is available cheaply on retail shops such as Amazon.
Little to no latency is noticeable on this method of streaming, so long as there is continuous WIFI connection, then there is nothing to worry about ( in terms of continuity of streaming).
Is Google Chrome casting available to all devices?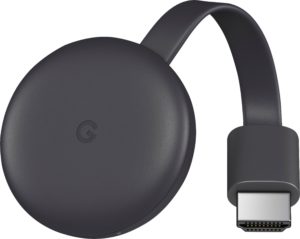 Fortunately for everyone, regardless of the type of device one may have, whether it's an Samsung A01 low budget device, to the more pricy and feature rich S12, this method of mirroring your Android phones to a projector is available, thanks to the Google Chrome device, that allows you to do this (click here to check out the Google Chrome Cast on Amazon).
I do want to point out as well, is that Google Chrome screen sharing is available to only Android 5.0 and later versions and may not work for Android 4.0 and below.
I am sure that we have the latest version of Android, for Android 4.0 you still can mirror Youtube, Netflix and other apps that stream video content, but you will not be able to cast the whole screen of your phone onto the projector.
Advantages of using Google Chrome cast for screen mirroring 
Comparing this to the wired mirroring using MHL cables, this is more advantageous, as  all devices, that have wifi connectivity can make use of this screen mirroring feature.
With cables, the Android phone must be have the MHL feature, which unfortunately, not all phones have.
Another pros of this worth mentioning about this option, is that streaming has no latency, so what happens on your Android screen, is mirrored  instantly on your projector.
Disadvantages of using Google Chrome cast for screen mirroring
This option has no cons to it really, what it does need however is a Google Chromecast device, which I wouldn't consider to be a disadvantage.
For less than 50 bucks on online retail ships, you can get a Google Chrome cast.
Conclusion
Now this article has covered Android phones in particular, for IOS phones or Apple phones as some may call it, it may be a little different, being the luxury devices that they are, they may need a totally new article on it's on.
This Android article is getting too long.
So let's conclude or summarize this article on mirroring your Android phones to projector.
To summarize things up, there are simply two ways to share your phone's screen to your projector, maybe for gaming, movies, presentations or for whatever good reasons, there is an option that is "wired" meaning, that cables are needed and the other can be done wirelessly.
For the "wired" option, what's needed is an inexpensive MHL cable, which is available cheaply online, although this is a good option, most phones especially the low end or budget phones may not be able to use this feature.
MHL is mostly available to high end phones.
And there's the wireless option for sharing your screen onto a projector, with a Google Chrome device, simply connect the Chrome cast device to the same wifi as the Android phone.
After connecting and pairing the two, there will be a casting option where the name of the Google Chrome cast device can be selected and instantly, your Android phone screen will be shown on the projector screen.
So that is how mirroring Android Phones to Projector works.