In this article we will be looking at how we can set up and watch tv on our projectors.
Having a projector can sometimes be better than having the traditional TV's in our living rooms and bedrooms as projectors give a much larger screen size, (up to 300 inches to be exact) when compared to the 60 inches that TV's gives.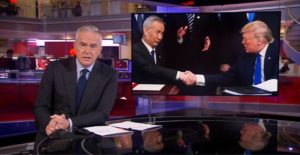 Projectors also have much more features and connections than a TV, but there is a drawback to projectors.
Most projectors cannot receive and play digital (and analogue) TV, the television that is being talked about here, are the ones that you can skip between channels, watch TV shows and news bulletin.
In this article, we will be looking at how to set up a projector to watch tv shows.
Here are a few ways in which we can do that.
Connect your TV to Projector
The easiest way is to connect a projector to a TV out, this way, the TV receives the TV digital signals and gives it to the projector to display.
Behind your TV is a set of RCA connections that says TV OUT, connect the RCA cable from your TV OUT to the projector as input and set projector input as RCA.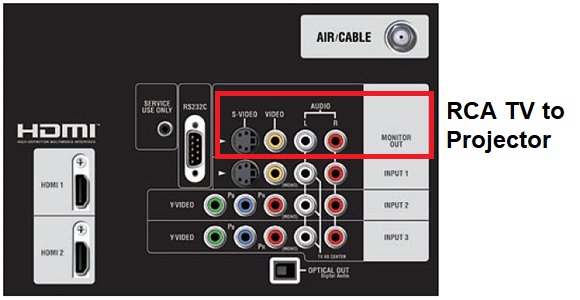 Connecting your TV to your projector may not always be an option as some may not have TV's, here are other ways to watch TV on your projector.
DVB-T dongles are cheaply available on Amazon and can be plugged into your laptop to receive digital TV signals for your laptops. The advantages of having a DVB-T dongle is that it doesn't need an internet connection.
These dongles receive the TV signals which can be decoded by free software, and streamed onto VLC Media player.
Install the needed software, plug in the dongle and stream on VLC player, connect your laptop to your projector, put your VLC in full screen and enjoy.
Connect cable set top box to projector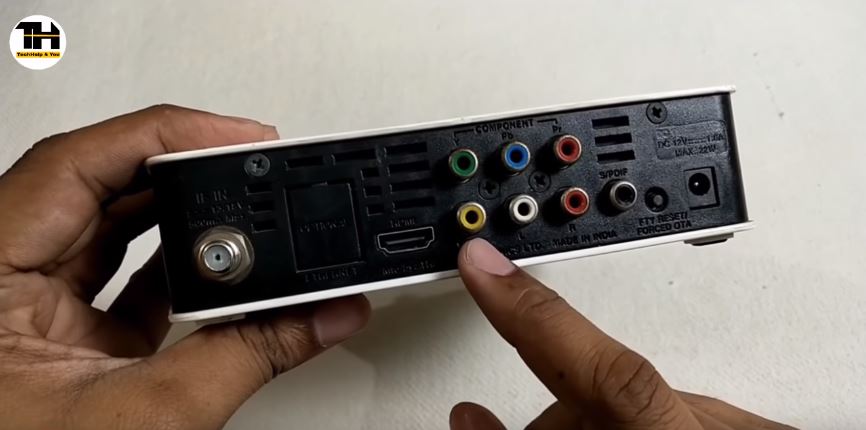 This next one is a common sense solution, most set top box for your cable TV's come with HDMI or RCA cable out, connect your HDMI cable from your set top box to your projector and enjoy.
Apple TV to projector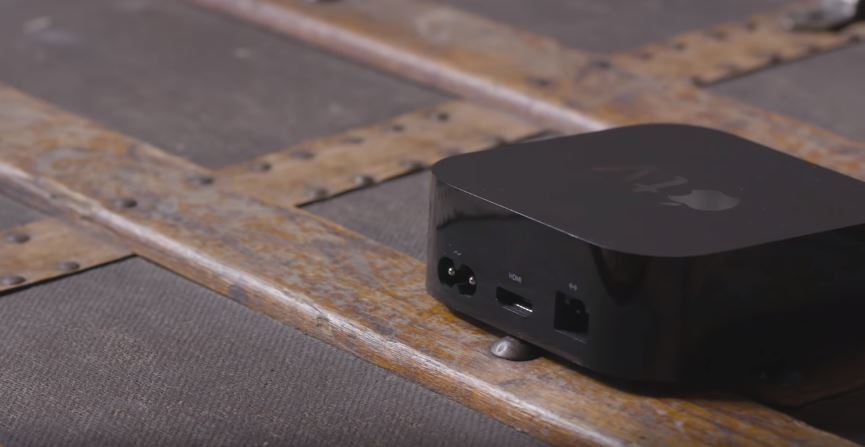 Apple TV (if you are not familiar with it) is a set top box device that can be connected to your TV to watch Netflix, Hulu and other TV shows using apps.
With an external antennae, it can also stream your local TV channels, Apple TV set top box has a HDMI out which can be plugged onto your projector.
The Amazon Firestick just like the Apple TV is an app based TV streaming device that can stream from Hulu, Netflix, HBO and Disney +.
With an app called Locast, you can set your local area and stream from all your local TV channels with this app on to your Firestick device.
The Firestick device will be plugged onto the projector through the HDMI port.
Roku stick is also a streaming device just like the Amazon Firestick above, it can also stream local channels onto your projector with the Locast App.
The advantage of stick devices is that they are not bulky, easy to set up and portable.
To sum up this article, projectors having an advantage of being able to give a more large screen for viewing does not however, have built TV tuner, but with an Amazon Firestick, Roku Stick, DVB T receiver or Apple TV, you can watch your local TV channels.
The solutions above will enable you to set up and watch your TV series, TV shows and news on a larger Screen.