If Netflix won't play on my projector or TV from my iPhone or iPad, what can I do? Have you been trying to watch Netflix from your iPhone/iPad on your projector? Is the screen black and is nothing showing on your screen but audio still can be heard?  Why is this? What could be causing this? This is so frustrating; Why can't I cast Netflix from my phone to my projector? If this is you, then you are at the right place. Let's sort out why Netflix won't play on my projector or TV from my iPhone or ipad! Also check out our review on the best projector for iPhones. In this article we will be looking at what is causing Netflix to not play from iPads onto a TV or projector and other devices, solutions (some may and may not work) and also alternatives to watching Netflix on your projector from your Apple devices. In order for us to fully understand the reason Netflix may not be working, we will need to start from the basics of things and break down everything, understanding the concept will enable us to fully solve this issue.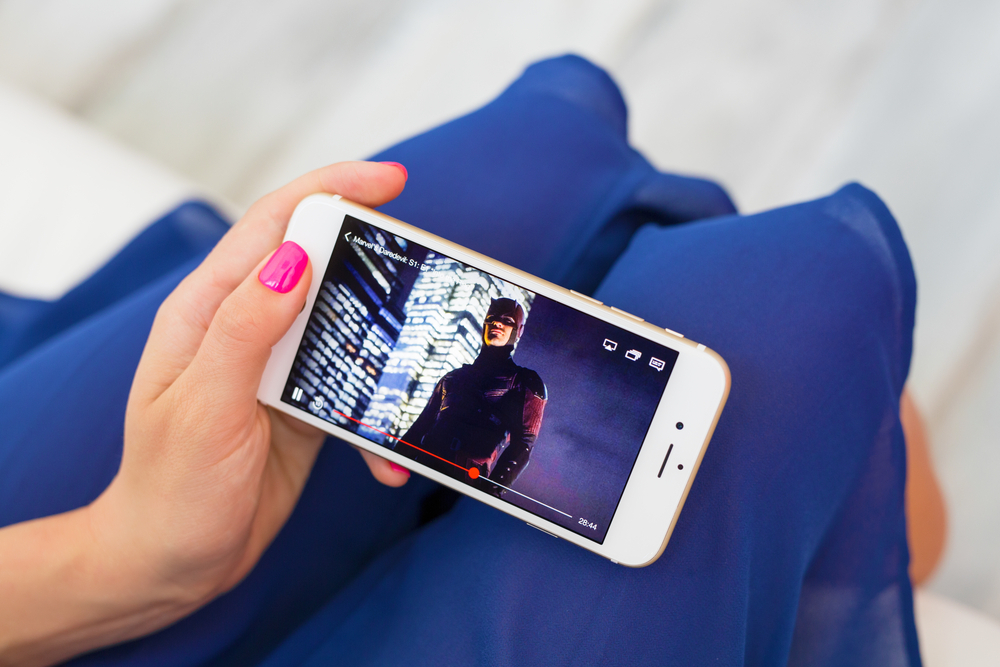 How do you watch Netflix on your projector from your iPad or iPhone?
If you don't have a smart projector with Netflix installed, you can watch Netflix on your projector from your ipad or iphone by using an Apple Lightning to Digital AV adapter. This will allow you to be compliant, and therefore, able to mirror Netflix from an Apple device to your projector.
Netflix Won't Play on Projector From iphone
If you are even surprised that you can even watch stuff on the projector from your Apple devices, then this little section is for you. The most talked about cable in this article will be the Lightning to HDMI adapter otherwise known as the AV digital adapter, this adapter makes it possible to mirror your iPads and iPhones screen onto your projector.
Connect the Digital AV adapter to your Apple device and connect HDMI cable to the projector and onto the Lightning adapter (AV adapter).Open your Netflix app or any other app and it will show up on your projector screen, simple! So that's how you mirror your iPhone onto the projector. While you can mirror Netflix from an iPad, Learn more on how you can play Netflix from an Android projector.
Why is Netflix not showing on the projector when streamed from my iPhone?
HDCP compliance is the reason for this! It is the reason why a lot of devices are unable to stream Netflix onto a projector via HDMI cables and AV digital adapters.
What is HDCP?
HDCP is a protection mechanism that is used to protect copyrighted content when it travels from the Device to the projector through the HDMI cable. This protection mechanism prevents the illegal duplication and copying of copyrighted content such as Netflix movies while it passes from one device to another. Netflix requires that when streaming their content, every cable and adapters in between must be HDCP compliant.
Oh right, so aren't all my devices and cables HDCP compliant?
It is for reason that, it is recommended that we buy Apple Genuine products (cables and adapters) because they are HDCP compliant and for other devices and adapters that you are buying, DCHP compliancy must be checked especially if you will be streaming from Netflix, Disney, iTunes store, Crave or Amazon Prime.
Here are some ways to defeat the HDCP mechanism
Since commercial content (iTunes Store movies, Netflix, Crave, Amazon Prime) needs HDCP compliant chain from the decoders to the screen and everything else that it passes through. Some ways to break HDCP are;
Having an analog converter
Having a non-HDCP compatible (business projectors)
Those are some ways to defeat HDCP if Netflix won't play on your projector or TV from your iPad.
Ensure that your connections are HDCP compliant
Buy Apple Genuine AV digital adapters and HDMI cables that are compliant with HDCP.
Check to see that your adapters and cables are actually working. To check, simply try it out on other devices, if it works, then we are looking at HDCP issues.
Reasons why Netflix won't play on your projector or TV from your iPad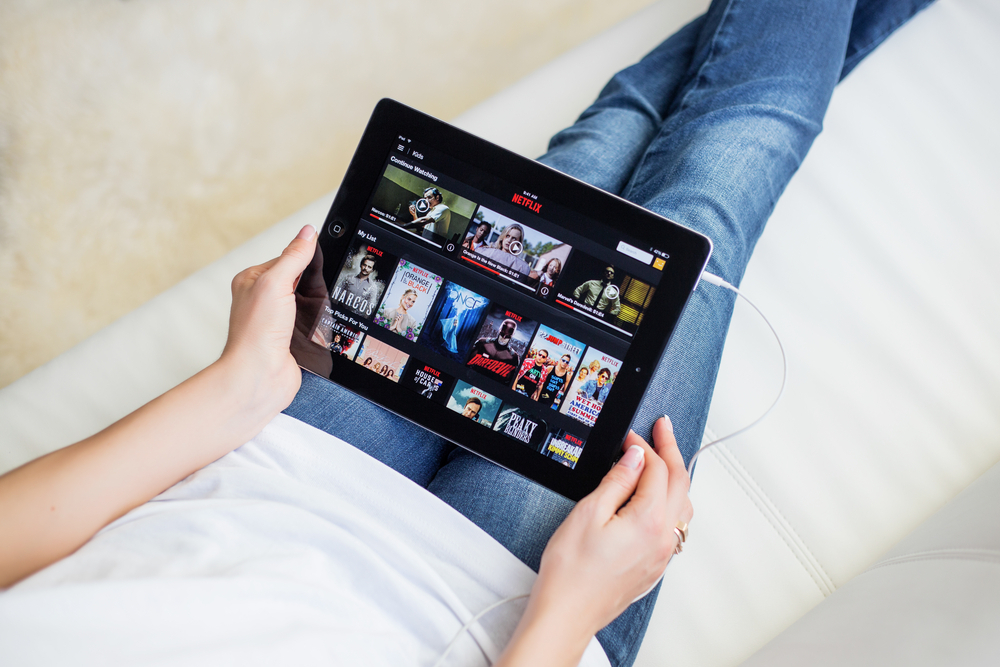 Netflix has disallowed streaming onto projectors and TV's from iPads. Although you can still log into your Netflix account on your projector and watch Netflix movies from there, Netflix has not made it possible to stream from your iPads and onto the larger screens, such projectors or TV's.
Youtube however does not require HDCP and allows users to stream their platform freely onto the projector. Since Netflix has strategically removed streaming access from iPads onto projectors of Netflix, if it was allowed, you would still need HDCP connections such as Digital Adapters, HDMI cables and even projectors.
 Netflix can still be streamed off of iPhones
Again, although Netflix has made it impossible for its iPad users to stream off of Netflix, they can however still stream from an iPhone device. This change was brought about from ios12 onwards. The reason behind is this is because iPad screens are much larger and iPhone screens are much smaller, the logic behind this move is unknown as of now.
Alternatives
Great news for Netflix lovers is that there are other ways to watch your favorite movies from Netflix onto a projector.
Watch Netflix directly from a smart projector or TV
DHCP doesn't apply if you stream content directly off of the Smart TV or projectors Operating system since it don't pass through cables and adapters. This may be a better option than streaming from your iPad's. Xboxes and PlayStations also don't need to be DHCP compliant as the gaming industry doesn't need to be compliant.
Other means of streaming onto a projector
There are other cheaper alternatives to stream movies onto a projector. Here are some ways you can do that;
Using Chrome Cast
Streaming onto a projector or TV is possible with Google's dongle, Chrome cast can stream your content onto a projector from both iPads and iPhones.
Thanks to the more advancing Smart TV's and projectors, you can now use their built in Netflix app, just sign into them and watch away! They now have the ability to connect to your homes WIFI network just like any other device such as Android Phones and Apple iPads/iPhones. In the world where digital piracy can occur very easily, these are some drastic measures put in place by Netflix and Apple to prevent the pirating of their copyrighted content.
The HDCP protocol although very helpful in stopping piracy, it has stopped iPad users and other device users from being able to stream Netflix onto a projector. There are other ways for iPad and iPhones if Netflix won't play on your projector or TV from your iPad or iPhones. Watching Netflix movies on a projector from your iPhone is not a problem, as long as you have a HDCP compliant adapters and cables.