Some of us, if not most us, have across projectors that works well in the dark, but is no match for the bright sunlight. Well in this article we will be looking at the best cheap projector for daylight viewing that one may get.
Also in this article, we will be giving buying tips. These buying tips will cover aspects of a projectors that make them good for daylight use. In this part of this article, we will cover the kind of projectors and features that you must look out for, and also why.
Although cheap projectors are affordable, most projectors in this class are not bright enough. Some may even display prices that are really cheap and have really high lumens. This is too good to be true, and it really is!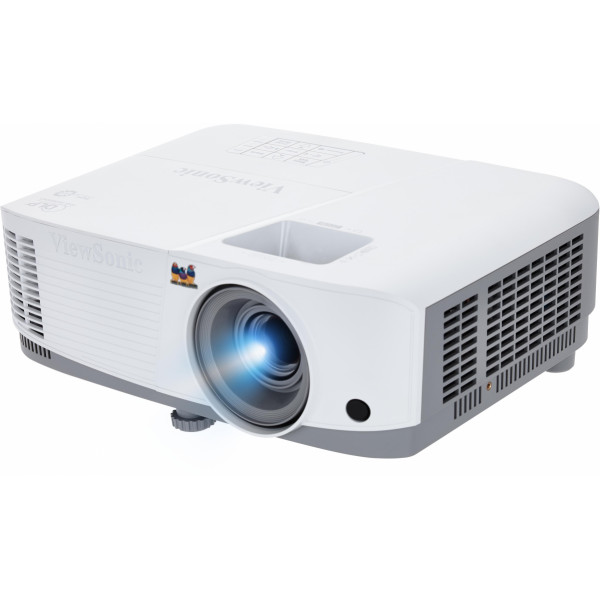 Check out the ViewSonic Pa503s on Amazon
Features
Brightness:  3800 ANSI Lumens
Native Resolution: 800×600
Contrast Ratio with SuperEco mode:  22000:1
HDMI:  1
Speaker:  2W
The PA503 series comes in different version, the 'S', 'X' and 'W' version, the most basic is the 'S' which is on the best projector for daytime viewing because of it's brightness and affordability.
The version 'S' is native 800 x 600, but supports 1080P input, this projector can work in daylight, provided that sunlight does not directly hit the pictures.
It is not the brightess, but for price, it is the best.
The only drawback to this projector is that the speakers aren't that loud, so for a more fuller and rich sound, use an external speaker (The Viewsonic PA503s comes with a 3.5mm audio input.
Since ambient washes out pictures, the best workaround in rear projection, the ViewSonic PA503s, does 100 inch at only 3.98m. So if you are considering, rear projection, check out the PA503s projector on Amazon.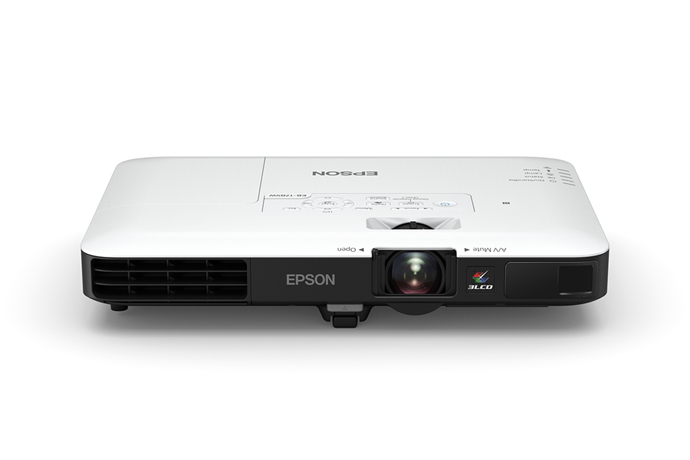 Epson PowerLite 1785W (Check it out on Amazon)
The Epson 1785W projector has a sleek, modern look to it which makes it an attractive projector to show friends and relatives during movie nights.
This projector works really well in daylight according to users.
Although not the most cheapest of projectors, the Epson 1785W LCD projector, is 3200 lumens bright, which is good enough for daylight viewing.
What most really cheap projectors don't have it, brightness, not the Epson 1785W Lcd projector, this projector is really bright and also has a resolution of WXGA resolution (1280 x 800).
With wireless Miracast technology, it can wirelessly cast from Android to projector wherever you are in the room.
The only drawback to this projector is that it's speaker is not loud and may need external set of speakers for the best performance.
Bright
Lightweight
Compact
Noticeable fan noise
Low speaker volume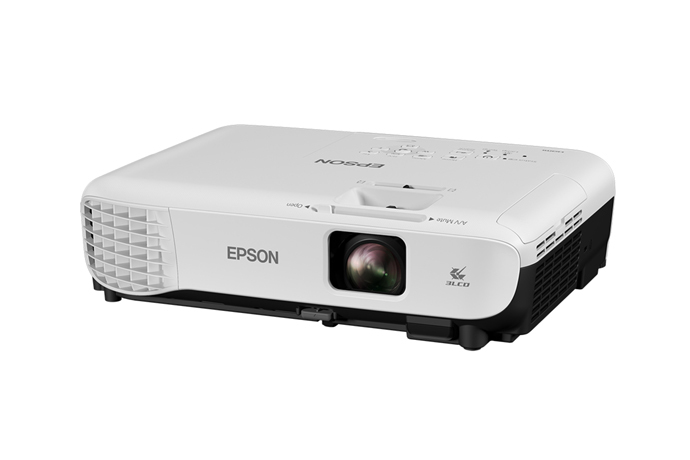 Epson VS250 (Check it out on Amazon)
The Epson VS250 is cheap when compared in the bright projector category, it is also a very popular projector.
This projector is 3200 lumens bright and is bright enough for use outdoors for movies, presentations during daylight and what not.
Although supporting 1080P, this Epson projector is native 800 x 600 pixels projector.
Epson VS250 projector being a near perfect projector, has everything a projector would need it however, has some drawbacks.
The drawbacks found on this projector, are although it is cheap and bright, this projector is only 800 x 600P , does not have a USB port and is bulky, which are the only drawbacks to this projector.
Lightweight
Loud speakers
Affordable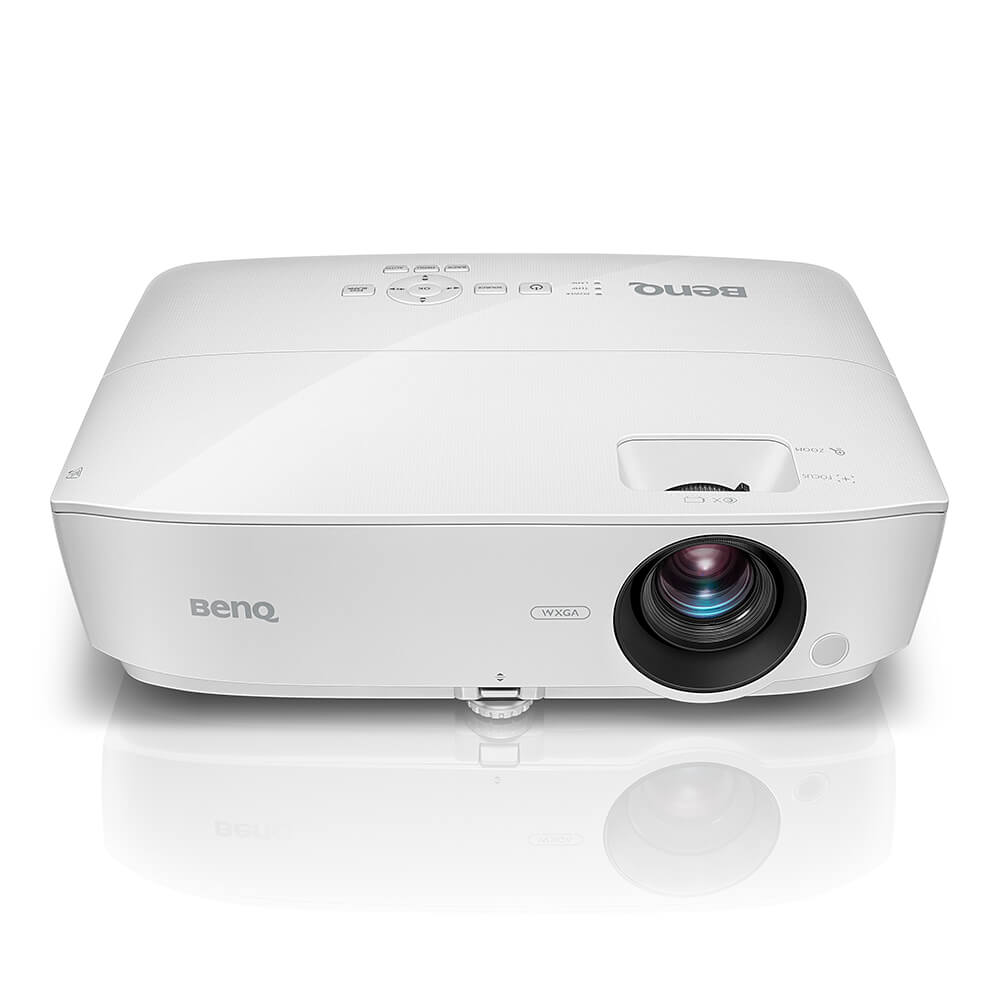 Check out the BenQ MW535A on Amazon
Benq MW535A projector has 3600 lumens which is higher than most of the other projectors being mentioned here and is also relatively cheap for a bright projector.
This projector is good for full daylight viewing, as it is bright and supports up-to 1920 x 1200 pixels and is native 1280 x 800P.
The one unique feature that sets this projector apart from all the other projectors, is that users can manually set the color of the projector screen or wall, so that the projector can counter it to give the best possible pictures.
With all those good specs, the MW535A projector is also good for gaming since it has an input lag of 33ms, which is quite low for gamers.
Being a picture sharp and bright projector, it also has it's drawbacks like all projectors some of which are listed below
Audible fan
Low volume speakers
What to look for in a projector for daylight viewing
Here are somethings that must look for when scouting for the "best projector for daylight viewing"
Lumens/Brightness
Look for atleast 2000 lumens, the brighter the better. That has to be the best and only advice that you can get in looking for a suitable projector for daytime use.
Lower "lumens" projector tend to be too dull when battling against sunlight for brightness.
Rear projection works wonders for daylight viewing
If you have not heard of rear projection, it is projection in reverse, the projector is placed from behind and the projection is shone onto the projecion screen.
There's a tremendous advantage of rear projection over forward projection, one such advantage is that light is not lost while projecting.
But you may need a lot of space for this set up, which is doable if you are setting up outside.
Price
If you are reading this, you will likely to be on a budget and is after a projector that will work in daylight, here are some tips with regards to projector pricing.
There are a lot of cheap affordable projectors on the market and prices will range from $200 to $300.
Do note, that the really cheap projectors that are not that good in the battle against ambient light, so do not go too low, in terms of projector pricing.
Low end ones aren't that powerful against ambient light, go medium (medium is also affordable)
Informational alert message.Warning!
Look out for some projectors that sells for cheap and claims to have really high lumens or brightness, 2000-3000 lumens to be exact.
These manufacturers claims are not true, they infact may have only 20-50 lumens. The point is that, these projectors are not good for daylight viewing period, so do avoid them.
Bright projectors are bulky and heavy
The best projectors for daylight viewing may not be the most portable, and  not suitable for camping trips and the like. They may be a little heavy, and these are some sacrifices that projector makers have to make. 
On the bright side, they are more powerful, have good contrast ratios, more brighter, come with extra features like wifi and bluetooth.
Go for trusted brands
Trusted brands like ViewSonic, Epson, Canon, Toshiba and Sony are some of the best brands in the AV industry, they also make the best projectors.
They cater for the upper market projector consumers and their projectors have good brightness and contrast ratios and what not.
Do buy from them.
Choose Amazon/Ebay when buying online
These two gentle giants are the best in e-commerce, rest assured that you have buyers protection when getting a projector. Test your projector, if you don't like it, send it back with guarantee for a refund
Projector screens
Projector screens help with retaining brightness by reflecting light that is shone onto them
Screens have been optimally made to catch and reflect light coming from your projectors.
The good thing about them is that they can go up-to 110 to 130 inches in screen size, huge enough for your backyard movies or office presentation at midday.