Here are my top 10 pick for the best projector for tracing images for 2020, without further ado.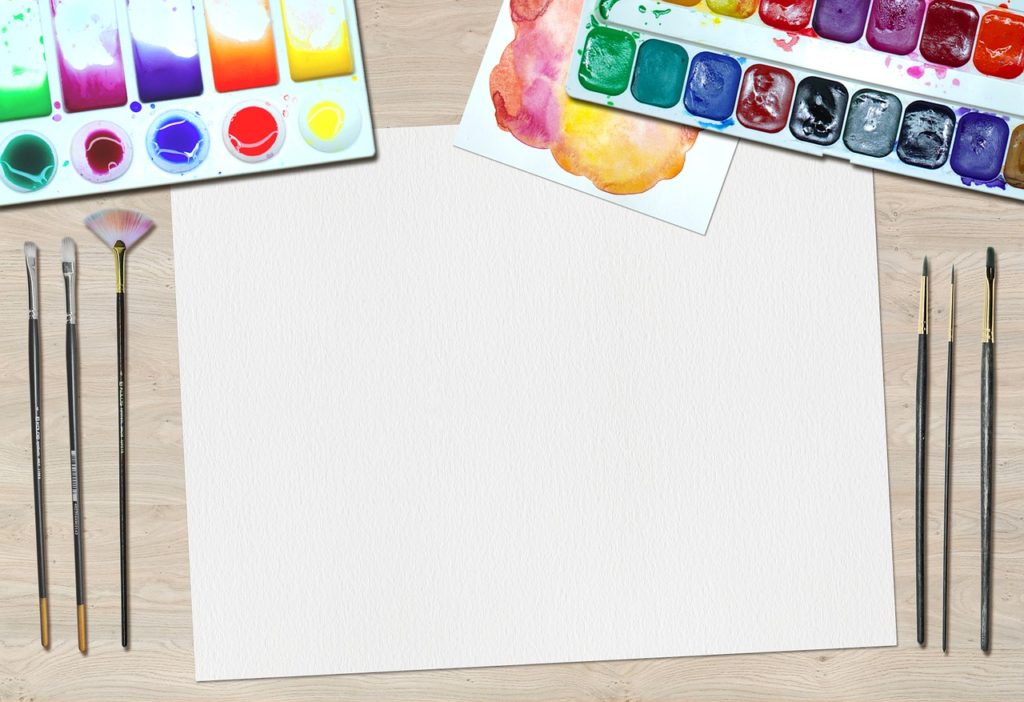 640x480p | 300 LED Lumens | 6Hrs battery

| 6GB Storage | HDMI USB |

480P | 50 ANSI Lumens | Battery: 4000mAh | RAM: 1GB DDR3 | USB | HDMI | 

Artograph Tracer/Enlarger

1.5 Kilograms | Projection range: 2-inch by 14-inch | Copy Size: 5-inch by 5-inch |

850*480 | 100 Ansi Lumens | 150″ images | 2Hrs battery | HDMI
How can I put my image onto this projector?
Image input: Micro SD card, USB drive,USB C,  HDMI
With any of the above method, you can input your image onto the projector, but I highly recommend you go the USB drive method, as it is the easiest.
The Viewsonic M1+ is a short throw projector that has 854 x 480p of resolutions and 250 lumens, which is alot for a projector this size and also enough for image tracing.
This projector can give you up-to a 100 inches of pictures, has a built in battery with 4000 mAh capacity, this projector overall has all the features that enables you to trace your images with ease.
Speaking of the built in battery, the 4000 mAh battery of this projector gives up-to 6 hours of run time, so where ever it is used, it can be unplugged from the power-point and used for up-to 6 hours. Flexibility to be used anywhere, like outdoors, is what the Viewsonic M1+ has.
Viewsonic M1+ stand can be unscrewed, taken off and used with a Manfrotto 244 Variable Friction Magic Arm and a Manfrotto 035RL Super Clamp pictured above. They don't necessarily have to be used together, but this projector will also need a tripod.
Oh and did I forget to mention? Viewsonic is also one of the top projector makers in the world, so you can trust them for quality and also if a replacement for parts is needed, but I guarantee you, you won't be needing any replacements soon.
The Viewsonic M1+ has a built in stand which can be taken off and put onto a tripod or magic arm so that you can work with any set up you like.
Since it has a Linux operating system, you can install apps inside of this projector like a mobile phone.
Good news for you Apple users, is that this projector works with Apple devices through Airplay mirroring, furthermore, the Viewsonic M1+ also works Macbook air using a Mini Display Port to HDMI Adapter.
The fan noise of this projector is also minimal, which helps with concentration.
In terms of user feedback of this projector, users have said that although the Viewsonic M1+ is a good projector overall, it also is limited to 32 GB memory cards, which is sufficient in my opinion.
Users also noticed how this projector has good sound from the speakers that it has, portability is also what other users liked about this projector, as it is light weight and also fits in your palms.
One downside mentioned by users (not really a downside as most projectors in this category will be facing the same) is that this projectors performs well mostly in a dull to dark room, so if you are after this projector, do close all the blinds, turn off the light when using this.
Another cool thing that users mentioned was how they liked that this you apps are easily installed on this projector and they were able to watch Netflix on this projector, this is a good de-stress option for artists after a long tracing session.
ViewSonic M1 – Pros & Cons
Quiet fan
Portable
Compact
Light weight
Maximum SD card size is 32GB
Does not have Bluetooth
Buy the Viewsonic M1+ from Amazon
Image input: Hard paper (does not do digital files)
This next projector for tracing images, is an opaque projector .If you are unfamiliar with opaque projectors then let me tell you how opaque projectors works.
Opaque projectors shine bright light onto the paper, then catches everything that is reflected back, it then enlarges and focuses the image onto a projector screen. Opaque projectors don't work with digital files. So you cannot watch movies with this.
Although it is not like a conventional projector, it however does the intended job. Another advantage of having an opaque projector is that, it has less parts and will not require expensive replacements if something breaks.
Normal projectors will need bulb replacements costing hundreds of dollars, while opaque projectors just needs bulb replacements, which cost less than twenty dollars
To use the Artograph projector, simply place a paper at the bottom of the projector and turn it on, the circular end of the projector (lens) is where the projection will come out off and onto a projector screen.
Once it turns on, you would then have to adjust the focus of the projector.
Artograph projector works well with small images.
Users of this projector mentioned how, the Artograph projector does the job, users also said how it requires less maintenance except bulb change which is inexpensive and also needs regular changing.
Furthermore, users mentioned how the fan emits some noise and is not totally silent, especially when it gets hot
Artograph Tracer Projector – Pros & Cons
Uses regular light bulbs
Very simple to use
Inexpensive to maintain
High fan noise
Needs a dull room
Cannot play digital files
Buy the Artograph tracer projector from Amazon
APEMAN NM4 Mini Portable Projector, Video DLP Pocket Projector for Home and Outdoor Entertainment, Support 1080P
Image input: USB drive, HDMI
The Apeman NM4 projector is a square portable projector with a nice looking top surface it is also a DLP projector and has 100ANSI Lumens of brightness.
It has a contrast ratio of 1000:1 and a native resolution of 480P, with that much contrast ratio, it certainly helps with image crispiness and the overall quality of the image, when tracing pictures onto paper.
This projector is also lightweight and can be put in your pocket just like a mobile phone. It is super quiet and will help with your concentration when tracing images.
In terms of battery life, this projector can give you two to two and a half hours of projection time without having to be plugged, this can help you to project onto your canvas without cables attaching to it while it is on the tripod.
In terms of image size, the Apeman NM4 can give an image size of 30 inches to 100 inches of superb images.The image can be loaded from a USB or can be through HDMI, HDMI input can come from an Iphone, a Laptop or Macbook.
User opinion on the Apeman NM4 mini projector
To begin with, most users loved the stylish design of the Apeman NM4 mini projector, expecially the material that it is made off.
Picture quality of this projector is nearly as good as an expensive Epson or Viewsonic projector, yet it is a mini projector according to users of the  Apeman NM4 projector.
Also, according to users, this projector is sturdy, compact yet light weight. One thing that users said was lacking for this projector, is the sound system, well, for the size, I guess that it does n't really matter as you can connect it to an external set of speakers.
Lastly, some users commented on how they have used this projector for art purposes like tracing on paper and onto pastries like cookies and it has worked out fine for them.
Apeman NM4 Mini Projector – Pros & Cons
Portable
Sturdy
Light weight
Crisp pictures
Speaker too soft
Does not support SD card
Check out the Apeman NM4 mini projector on Amazon
The Wowoto A5 pro projector, is similarly built like the Apeman NM4 projector, but they are two different makes of projectors.
The Wowoto A5 has 100ANSI lumens, which should do in terms of the brightness of the projector and it is also has 850*480 native resolution, it is palm sized and light weight.
This projector can projector from really small sizes of pictures to really big ones, up-to 150 inches (apparently), this is something that you'd want in a projector.
This device can be compared or is similar to a Raspberry Pi device (geeks will know what Raspberry Pi's are)
Raspberry Pi's like the Wowoto A5 projector, are basically Android computer devices that can be used with a mouse and keyboard, you can also install apps on the Wowoto A5.
And just like a laptop, it also has a touch pad which you can you to control the user interface on this projector.
For screen size, this projector can give you up-to 150 inches of screen, which is enough to cover a large canvas for tracing. For power, the Wowoto A5 has a built in battery that is 2100mAh in size and can also charge other devices if need be.
This thing has a 2GB RAM for processing, which is more than enough to run apps and also project your designs onto a paper canvas.
Lastly, the Wowoto A5 projector has Airplay which can mirror your iPhones and MacBooks and other Apple
gadgets onto the projector.
Let's have a look at what users of the Wowoto had to say about this projector. Artist have said how this projector can project from really small sized images to large ones, users of this projector appreciated this as this is one of the aspect that is sought after for tracing images.
One downside to this projector that users mentioned, is how you really need to be close to this projector in-order for wifi to get a good reception.
Thirdly, users mentioned how the Wowoto A5 projector is easy to use for it's intuitive controls and menu layouts, although the remote can be a bit on the downside because you need to point it directly at the IR sensor for it to work.
Lastly, sound is an issue for this projector as mentioned by users, the projector volume is kind of low.
Wowoto A5 Pro Android – Pros & Cons
Portable
Easy to use
Can project really small pictures
WiFi reception is bad
Low volume
Check out the Wowoto A5 projector on Amazon
The Akaso Pico mini projector, is also one of the best in the "small" categories, lets find out as to why it is so.
Firstly, this projector can be handheld and is double the size of an iPhone, when you put two iPhones together, you get the Akaso Mini projector, slim right?
Moving on, the Akaso Pico projector has a resolution of 854 * 480 with 50 lumens of brightness, now this is enough for tracing your images onto paper with the blinds closed, curtains down.
In terms of the quality of the product, this projector is feels "quality", as it is metallic and does not feel like a "plastic" cheap projector, with that said, it helps when it drops, as it won't shatter into pieces (don't try it though).
This mini projector also has a battery capacity of 4000mAh, now take that amount of battery power combined with Wifi mirroring from your phone a battery life of 2 hours, you could do away with cables for the entirety of your image tracing , but of-course you could always have the projector plugged into power, hell! it can also be plugged into a powerbank also.
With all that goodness, packed into a lightweight portable projector, it also comes with a stand (tripod), if you want the projector to be facing downwards, I suggest you get a manfrotto magic arm with clamp.
The Manfrotto magic arm with clamp, allows you to clamp one end of the magic arm onto one end of the table and the other end with a projector.
Magic arms allows you to have your drawing on the table and the projector facing downwards on the paper. Using the magic arm, the possibilities of projector positions are limitless.
With regards to user opinion and feedback about the Akaso Mini projector, users of this projector has said how the images are crispy and that the speaker is loud enough considering the size of this projector.
A drawback of this projector according to users, is that this projector may need to be used in a slightly dull room, to use this projector effectively, you may need to turn of the lights, close the curtains.
Apart from that, this projector (according to users) is light weight, good quality pictures and also great for image tracing.
AKASO Mini Projector – Pros & Cons
Lightweight
Good image quality
Solid built
Needs a dull room for maximum brightness
Buy the Akaso Mini projector from Amazon
Image input: USB (micro USB) , HDMI, AirPlay
The Nebula Anker Capsule is the size of a Coke can and has 100 ANSI Lumen with a native resolution of 854×480 and can support up-to 1080P of resolutions.
This can looking projector is also a feature rich projector that has Android OS built in, with this you can install Apps like Hulu, Netflix and other apps that can come in handy for watching movies after a long session of image tracing.
The Nebula Anker Capsule has a battery capacity of 5200 mAh and can give you a playtime of up-to 3hrs. 3hrs of cable free image tracing is liberating, less cables to pack up.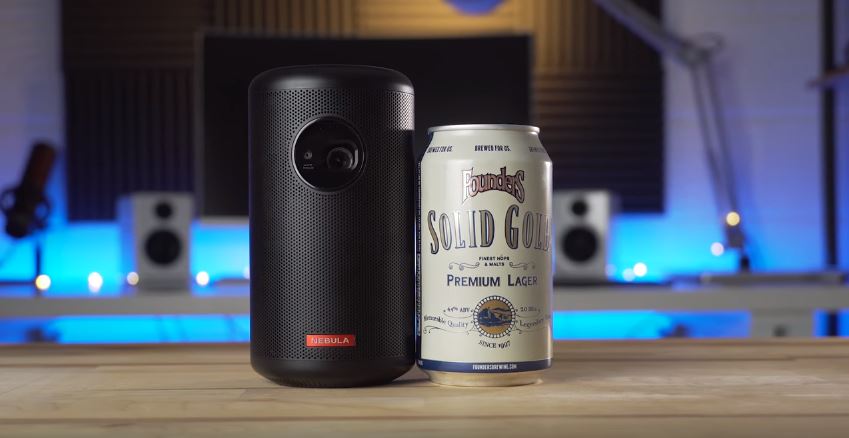 A plus for Apple users as this projector can mirror your screen (of iPhones,Macbooks and other Apple gadgets). So if you are going to use this for image tracing, simply turn on Airplay , open the pictures on your phone and you are good to go.
Now In terms of image size, the Nebula Anker can do from a small square picture to up-to 100 inches, no matter how big your canvas size is, this projector has got you covered.
The Nebula Anker Capsule has to be one of the best projector for tracing images
With regards to user opinion, the Nebula Anker Capsule projector overall got good reviews and was well liked. One thing that users liked, was how the battery lasted for hours and they were able to go on without having to connect to power.
One drawback to this projector as mentioned by users, was how this projector needed a dull room in-order to give good brightness, so for your artists, this will mean closing the blinds and turning off the lights.
One particular user mentioned how he knocked it off the table and that the projector was sturdy as hell so to speak.
Nebula Anker Capsule – Pros & Cons
Sturdy
Good picture clarity
Portable
Buy the Nebula Anker Capsule projector on Amazon
Image input: HDMI, MicroSD, USB, and AV Inputs
Just like the Akaso Pico mini projector, the Aaxa projector is also one of the best in the category of pico projectors and works very well for image tracing as it has all the features specs and portability needed.
This pico projector has 25 lumens with 1280 x 720 (which I doubt [ I think it's only 480P), regardless of the resolution, it has good picture quality.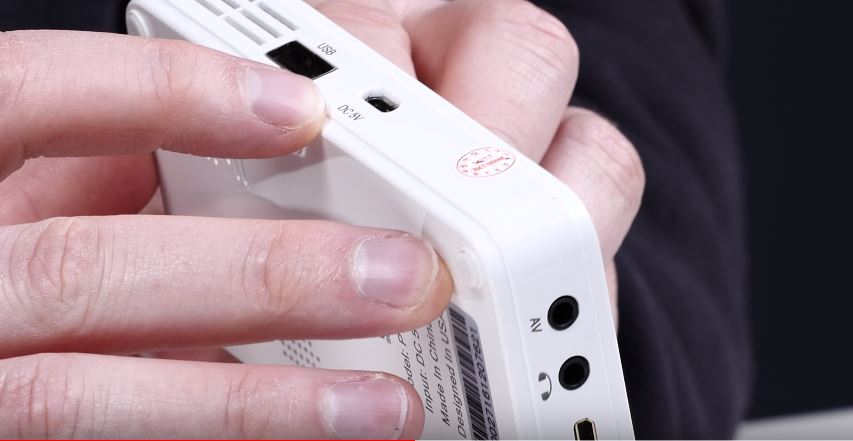 The Aaxa pico projector can do up-to 1 hour 20 minutes of image tracing per charge and can give an image size of up-to 60 inches, 60 inches is also more than enough for a canvas image.
Also at your disposal is a USB port (on this projector), pictures can be downloaded from Google, put inside a flash drive is easier for people using the Aaxa projector.
User opinion on the Aaxa pico projector
Now most users of this projector had either used this for cookie decorating, movies or art tracing and here's what they thought of the Aaxa pico projector.
Users of this projector mentioned how how small and light weight this projector is and easily fits into your pocket like a mobile phone, however.
There were charging issues with the Aaxa projector, some users had problem charging and using the projector at the same time and that's about the only issue that users mentioned.
Other users mentioned how Apple phone users may need an extra lightning to HDMI cable which is easily available on Amazon.
Overall user feedback (there were lots and lots of feedback, mostly positive with some negatives) were positive with just a few issues like charging.
AAXA KP-101-01 – Pros & Cons
Doesn't charge and play simultaneously
Low speaker volume
Check out the Aaxa pico projector
VANKYO LEISURE 3 Mini Projector, 1080P and 170" Display Supported, 3600L Portable Movie Projector
Image input: HDMI,VGA,USB, AV, TF Card
You can use any of the above connections to store your pictures for image tracing which is a plus for any projector.
Connections galore for the Leisure 3 projector! Now, the reason why it has a lot of connections is that it's a full sized projector and there's space for extra connection when compared to mini projectors.
Unlike all the other projectors that has been mentioned in this article, this particular projector is shaped like the conventional projector that we all know off and is a semi blown projector (nearly full sized).
The Vankyo Leisure 3 projector is native 800 x 480 projector and supports up-to 1080P. The downside to having a full blown projector is that it does not come with a built in battery. With this projector, you are reliant on the power source.
32" to 170" is the screen size of this projector, so any canvas size will fit for this particular one.
Furthermore, for iPhone and Mac users, you will need a  lightning-to-HDMI adapter if you want to use the HDMI connection.
Lastly, with regards to quality, this projector feels solid although you don't wanna drop it. Head on down to the user opinion to hear what users have to say about the Vankyo Leisure 3 mini projector.
One thing that users said most about this projector, is that the fan noise is not that loud and helps with concentration.
Second thing that stood out among user opinion, is that the Vankyo Leisure 3 is a cool running projector, even after running for a long time, this projector stays cool thanks to it's excellent cooling system.
Small downside that users mentioned, is that this projector will need a dull room to work at it's best.
VANKYO LEISURE 3 – Pros & Cons
Cool running projector
Light weight
Good sound projector
Check out the Vankyo Leisure 3 projector 
This next projector is a Kodak projector, synonymous for camera products, this is one of their goodies, lets look at how the Kodak Luma can give you hours of fun on your art projects.
The Kodak Luma 150 has 60 Ansi lumen and is a native 854 x 480 Resolution, in a dull room, this projector can deliver good for art pictures.
It runs on an Android operating system, just like your phones, Android OS'es on projectors provides for easier navigation and intuitive controls for people who are unfamiliar with projectors and any other projector for that matter.
Has a battery run time of 2.5 hours, which I can say that is slightly above average in terms of battery run time and can also be used with a powerbank.
Apart from all that, this projector can also run apps just like any other Android devices, so you can stream out of Hulu, Netflix and Youtube using the installed apps.
User opinion on the Kodak Luma 150 Pocket Projector
Users of this projector, mentioned how they've used this projector for image tracing and that they loved the image clarity and also the compactness or solidness of this projector.
The portability of this projector was also highly praised, there were a few downside or drawback to this one.
One drawback to this projector that users mentioned, is that when images enlarges, they tend to lose clarity (users meant really large pictures).
Apart from that, the Kodak Luma 150 is a good projector for image tracing as according to users.
KODAK LUMA 150 – Pros & Cons
Compact
Portable
Good picture
Needs a dull room
Speaker volume is low
Check out the Kodak Luma 150 on Amazon
Things to consider when buying a projector for tracing image.
Portability
When buying a projector that's primarily for tracing image, it is important that the projector is portable, as it will be mounted on tripods and magic arms, a really heavy projector will not be able to be supported by some tripods and magic arms.
Lucky for you, all projectors recommended in this article will be magic arm compatible.
I recommend using magic arms like the one pictured above as projectors can be mounted onto it and can be tilted down. This set up is not suitable for heavy projectors, that is why portable and light weight projectors are recommend for such a set up.
Portable projectors can also be multipurpose, it can be used for tracing images and also watching movies.
Portable projectors are easy to store away and carry with you wherever you go.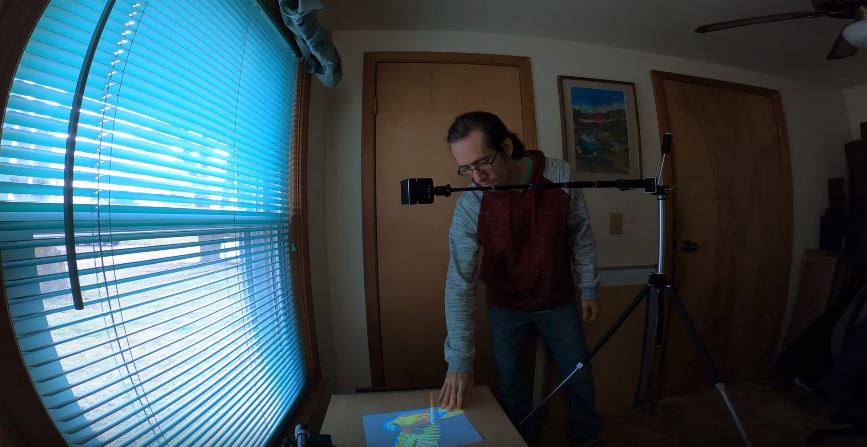 Focus at a close distance
The ideal best projector for tracing images will be able to focus at a close distance, at few centimeters at-least.
If you are tracing image on-top of a table or desk, then being able to focus at a close distance will help, especially when the distance from the projector to the table top is a few centimeters.
With all that said, this leads me to my next point which is about short throw projectors.
USB/SD card or mirroring
What method of input are you going to use, are you going to USB or memory cards or are you going to mirror the image from your Android  Phone.
Using a USB is the best way to get your designs onto the projector, you simply download your pictures onto a laptop and put it into a USB drive, which can then be plugged in directly onto the projector.
This is easiest way to get your pictures onto the projector.
Short throw projector
Short throw projectors enable you to give out large pictures at very short distance, although our images will be mostly not larger than an A4 paper, still, for best performance, large and focused images, short throw projectors is your go-to for the job.
Cost
This has to be one of the biggest factor when getting a projector for tracing images. Since most readers will be tracing images for leisure and not on a commercial basis, affordable projectors will do.
There are some "tracers" however that take their hobbies (tracing) seriously and passionately and would love to "blow" their extra cash on their hobbies. If the latter is you, then, you can spend more on "specsy" projectors.
They (expensive projectors) do deliver in terms of image clarity, good contrast image and more accurate colors.
Light weight
Light weight projectors can easily be carried and stored and also mounted onto a tripod with ease.
Battery operated
The ideal projector for image tracing should have a built in battery, this helps when the projector is being used outdoors, you can use it without cords.
Just charge the projector prior to using it, mount the projector onto your tripod, plug in your USB with the image in it and start tracing away.
Some battery operated projectors can work for 2-3 hours on a single charge, which is usually about 5-6 hours.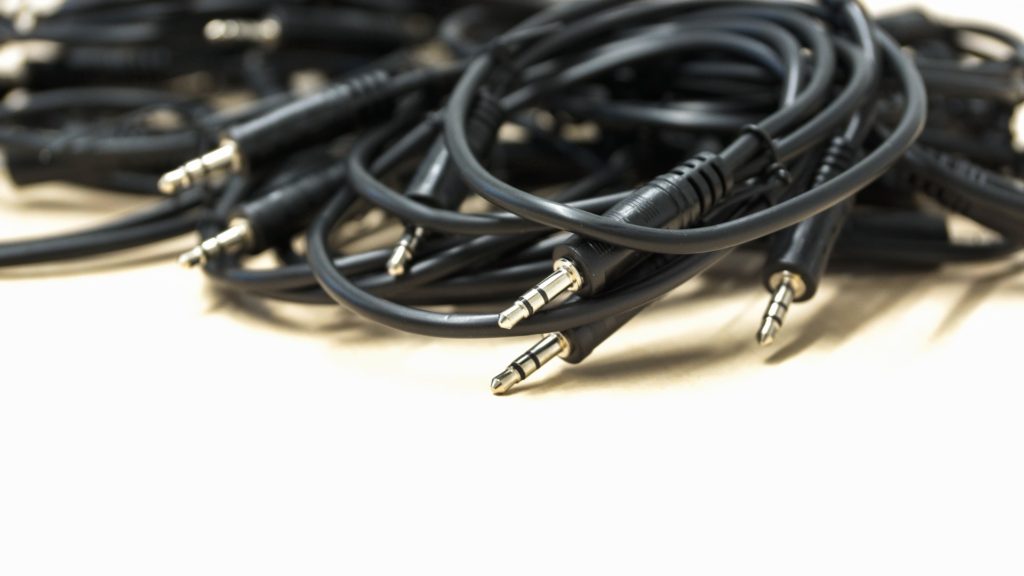 This gives you flexibility to use the projector outdoors and also enables you to do away with messy chords and cables
For tracing images and movies
Having a projector that can show movies and also trace images kills two stones with a stone so to speak. After a long session of tracing images, all you'd wanna do is just lay down and watch a movie on the same projector that you traced image on.
There are the normal projectors and there are opaque projectors that doesn't take digital files, catches the light reflected from paper and projects this light.The one pictured above is called the Artograph Tracer Projector
You cannot watch movies with these and also they work only with printed out designs, no digital file is used here, this is a bare-bone projector that was meant primarily for art tracing.
This is an alternative to the normal projector that can also be used for movies.
Not so much about lumens
When getting a projector for tracing image, the brightness of the projector doesn't matter much as tracing images doesn't need a 3000 lumens projector, a few lumens on a portable projector will do.
Tips for tracing images with a projectors
Here some additional tips on setting up your work space, projector, tripods and images.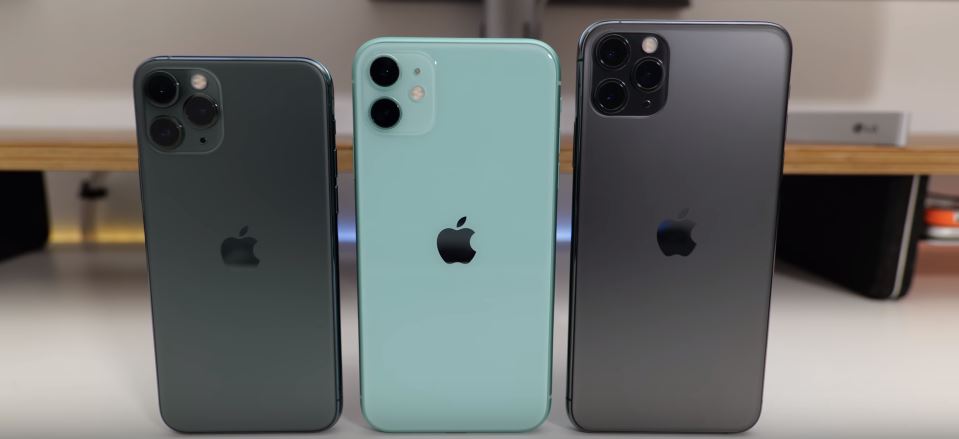 Some artists who use Apple gadgets like iPads, Macbooks and iPhones, found it hard to connect to their projectors. As we all may know Apple like their users to use only Apple made products.
So if you are having trouble mirroring your screen with your projector, I suggest you try the Lightning to HDMI cable
Also, if you are having trouble trying to pair your Apple phone with your projector, use Airplay. AIrplay is Apples built in app that allows it users to share photos and videos with projectors and TVs.
Tips for Tripod usage:
The usage of tripods is another factor that makes a good tracing image sessions, tripods and magic arms is something that you'd want to use.
Pictured above is a magic arm, what the magic arm does is that it holds, projectors and cameras is the desired position, it is more flexible than a tripod because it can be configured to all kinds of position.
The reason why I would recommend you to use a magic arm is that it can hold a projector to face downwards.
If that's the position you want, you could either have the projector to face forward so that you can use a canvas, or you can work on a table with the projector shooting down on the table top.
Either way, a magic arm can help you achieve this. A magic arm can be clamped onto a side of the table and can be adjusted any way you like.
You may need studs, studs are what connects your projector with the magic arm, studs are screwed onto the magic arm, the projector is mounted on the screw.